Organic Vanilla Coconut Palm Sugar, 2.5 oz.
Compare
| | 1 Star | 2 Star | 3 Star | 4 Star | 5 Star |
| --- | --- | --- | --- | --- | --- |
| Value | | | | | |
| Quality | | | | | |
| Price | | | | | |
Vanilla Sugar is an amazing flavor to add to your coffee or tea.  Have you ever tried coconut palm sugar? How about Ground Vanilla?  Our Vanilla Coconut Palm Sugar combines real organic vanilla beans with one of the most sustainable sweeteners on the planet. This low-glycemic-index sugar is not from the same tree used for palm oil production. Coconut Palm Sugar is made by distilling the sweet nectar of the coconut palm flower, but it does not taste like coconut. This Vanilla Sugar is so good you may want to just eat it with a spoon! Really.  When we were creating this flavor all of us at the office kept deciding that we needed "just one more taste to be sure"…. "well, maybe just one more….."  The only product to be more popular around the office for taste testing was our Vanilla Frosting Mix.
Ingredients: Organic Coconut Palm Sugar, Organic Ground Vanilla

We are committed to business practices that are mindful of the environment and the well being of our partner farmers. We pay a fair price for their vanilla crop and share a portion of all sales with our family farmers.
Free Shipping on all orders over $35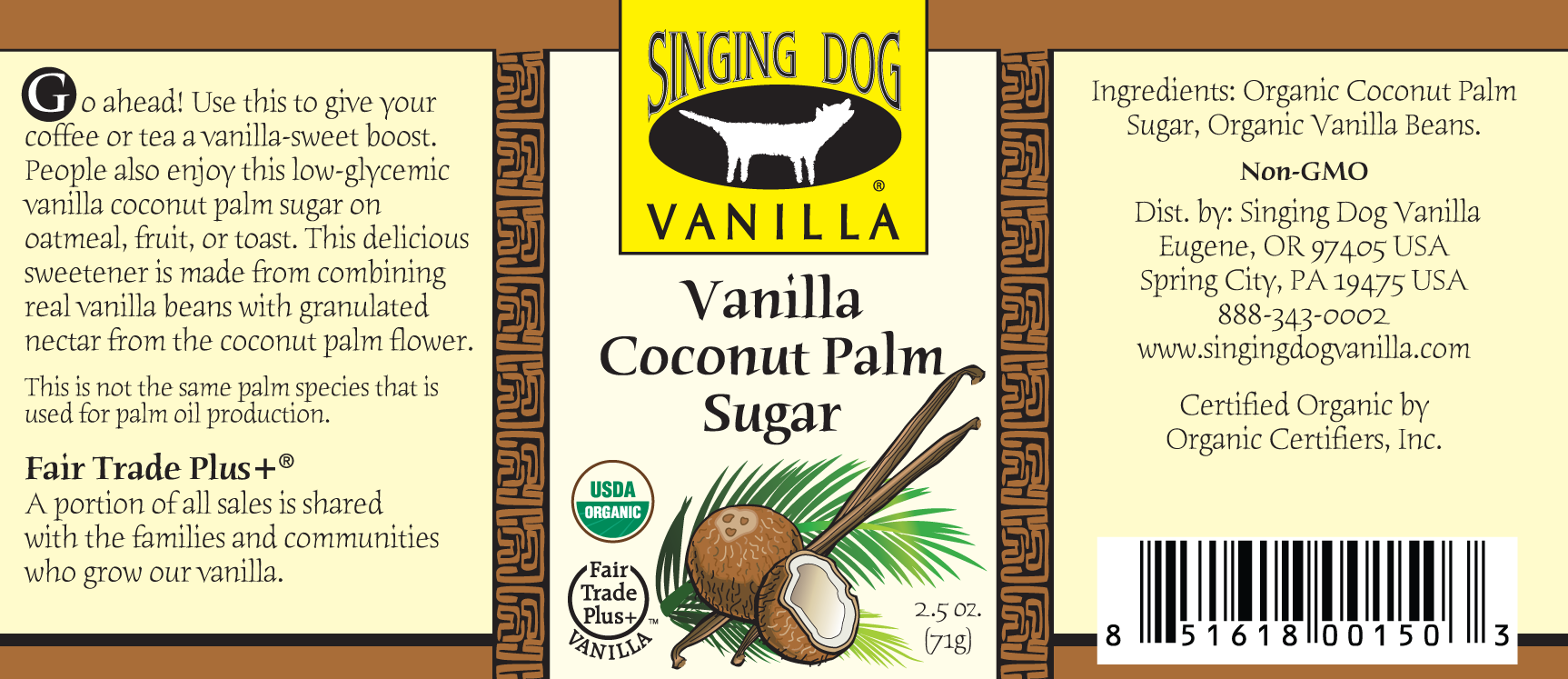 Warning: call_user_func() expects parameter 1 to be a valid callback, no array or string given in /home/singdogv/public_html/wp-content/themes/Seed/woocommerce/single-product/tabs/tabs.php on line 42