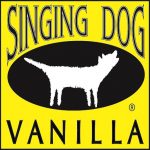 We want to help raise money for your school-Get a Gift Basket Donation Today!
Do you need a gift basket donation for your school event or fundraiser? Suppose you have an event at your school (such as a raffle, silent auction, etc.). In that case, we can provide a gift basket filled with some premium Singing Dog Vanilla products everyone will love. Whether you are an expert baker, a beginner, or somewhere in between, our donation basket is perfect for any skill-level baking enthusiast.
Typically, we focus our gift basket donations on children's education. Still, we love to provide gift baskets to children-focused charities like Holt International and the Relief Nursery.
Fill out the form below, and we will contact you to arrange everything.
(We consider requests in the order in which we receive them. We may not be able to fill all requests.)
(Please note that each basket may vary slightly from the photo. We will try to fill the basket with products that best fit your event. Let us know if there is a specific Singing Dog Vanilla product that you would like to have included)