About Singing Dog Vanilla
Are you looking for a vanilla brand that's as fun and quirky as it is delicious? Look no further than Singing Dog Vanilla.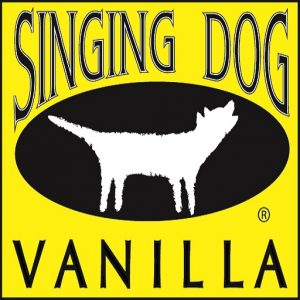 Here are some things you should know about us:
Yes, we know it's a silly name.
Yes, people wondered why on earth we would name a vanilla company after a dog.
Yes, we like vanilla-related puns like "vanillaverse" and "vanillatude."
But don't let our light-hearted approach fool you—when it comes to vanilla, we take things seriously.
The Beginning of Singing Dog Vanilla
Get ready to indulge in the world's finest organic vanilla products from a company with heart.
That's right; we're talking about the brainchild of the visionary duo of Marty Parisien and Bill Wiedmann. After helping farmers boost their marketing, finance, and productivity, these two entrepreneurs stumbled upon a groundbreaking idea that would change the vanilla game forever.
As fate would have it, Marty picked up a copy of the marketing classic, "Purple Cow" by Seth Goodin. On page 107 of the book, Marty reads a line that says, "But vanilla is boring. You can't build a fast-growing company around vanilla." That's where inspiration struck! Why not build a company around vanilla, and prove everyone wrong? (Okay, maybe he took that line slightly out of context, but you get the idea.)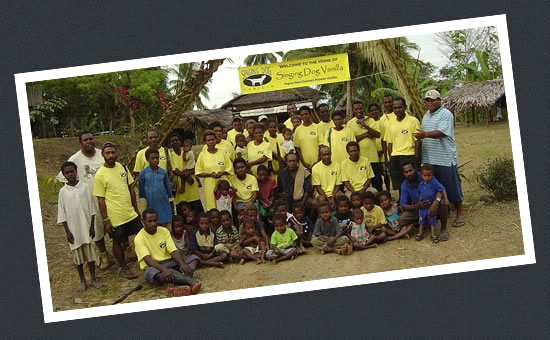 Around the same time, Bill discovered a village in Papua New Guinea that grew high-quality vanilla beans. And thus, our journey began. They set out to create a vanilla company that brings you the world's best vanilla products and shares profits with the farmers and employees who make it all possible. Our clean-label products are made with love and care, and we can't wait for you to try them. We hope you join us on this delicious adventure through the vanillaverse and become a part of something special.
Silly Name…Serious Vanilla
At Singing Dog Vanilla, we take inspiration from the most unexpected places. We named the company after the fascinating New Guinea Singing Dog, a breed hidden from the outside world until 1952. Instead of barking, these dogs serenade us by singing, much like the whales in the ocean.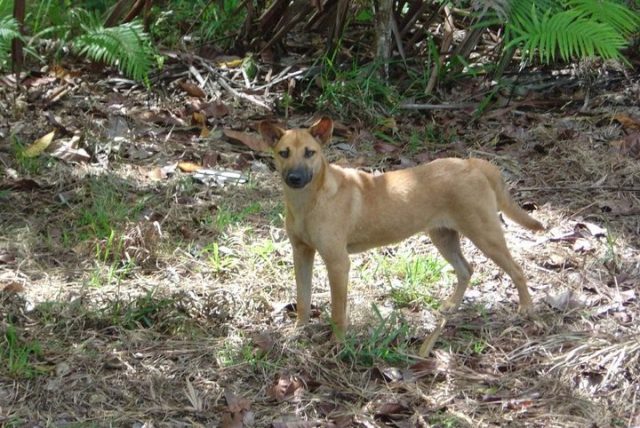 Our choice of name certainly raised a few eyebrows. Marty's parents wondered why on earth he would pick a name that had nothing to do with vanilla. The farmers thought the name was hilarious, and Bill and Marty thought that a quirky and memorable name would perfectly capture the spirit of the company they envisioned. After all, other vanilla companies tend to have dull and forgettable names that sound like law firms. And Singing Dog Vanilla is something that you can remember and tell your friends about, right?
Our Vanillaverse
At Singing Dog Vanilla, we partner with over 500 vanilla-growing families from Papua New Guinea, Indonesia, and Uganda through our Fair Trade Plus+® program. We pay the market price for their vanilla beans and share our profits. Our world-renowned vanilla products are loved by chefs, bakers, and foodies around the globe. We offer pure vanilla extract, indulgent vanilla bean paste, unique alcohol-free vanilla, and more! Join the vanillaverse today for delicious, ethically-sourced vanilla treats.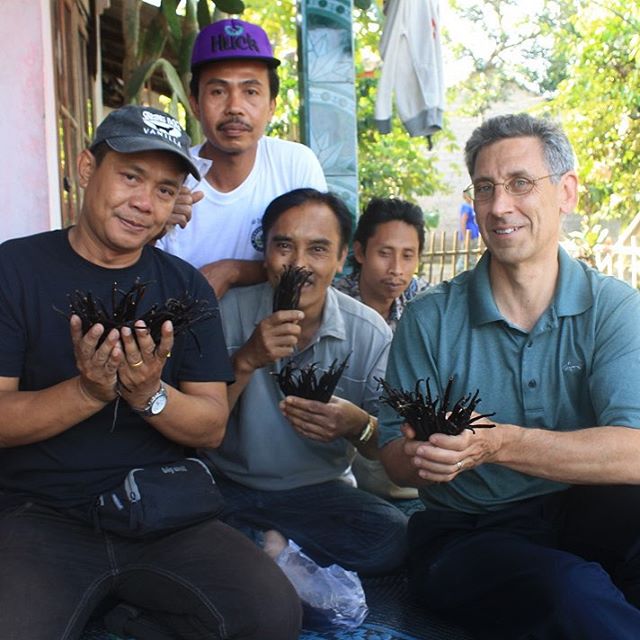 Our Vanillatude
At Singing Dog Vanilla, we are serious about what we do. We carefully source the best ingredients, including organic, non-GMO, and clean-label options that are the highest quality and allergy-friendly. We take pride in creating products that are nothing short of exceptional. Our team is continually brainstorming new ideas, but only the ones that meet our admittedly high standards make it onto the store shelf.
We also believe in doing our part to protect the planet. From compostable packaging to reusing and recycling where possible, we are committed to making a positive impact. We are especially proud of our frosting packages, our most compostable packages yet!
We continually strive to improve, and we're grateful for your support as we expand the vanillaverse. If you love what we do, please tell your friends about us and give us a follow on social media. If you have any questions, comments, or feedback, call us at 1-888-343-0002; we answer the phone and are always here to talk vanilla!