These Singing Dog Vanilla products are so unique and are surely in their own category of high quality. Singing Dog does vanilla right!

JESICA SALYER
Run On Organic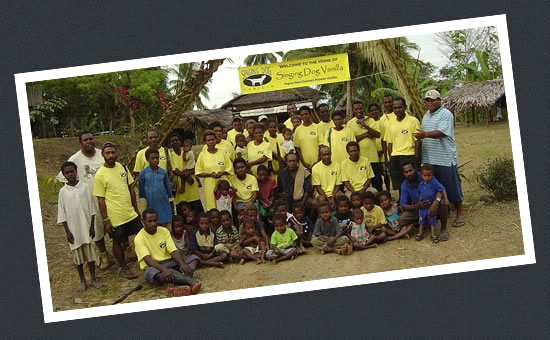 OUR STORY
The Vanilla Files of the Vanillaphiles
First of all, yes, it is true that we founded this company on April Fool's Day 2004 at Bill's dining room table in Kailua, Hawaii. Second of all, yes, we do know that Singing Dog Vanilla is a pretty silly name.
The Beginning
Bill Wiedmann and Marty Parisien came up with the idea for this business while both were traveling throughout the pacific Islands assisting farmers with marketing, finance, and productivity improvements. Marty had read a book by Seth Godin called Purple Cow. On page 107 of that book Seth writes, "But vanilla is boring. You can't build a fast-growing company around vanilla."