Vanilla Salt, 3 oz. with Grinder Top
Compare
| | 1 Star | 2 Star | 3 Star | 4 Star | 5 Star |
| --- | --- | --- | --- | --- | --- |
| Value | | | | | |
| Quality | | | | | |
| Price | | | | | |
Try using as a creative addition to seafood or poultry. Also fantastic on popcorn, chocolate desserts or (dare we say?) margaritas.
Ingredients: Celtic Sea Salt® from Europe and Organic Ground Vanilla from Indonesia

We are committed to business practices that are mindful of the environment and the well being of our partner farmers. We pay a fair price for their vanilla crop and share a portion of all sales with our family farmers.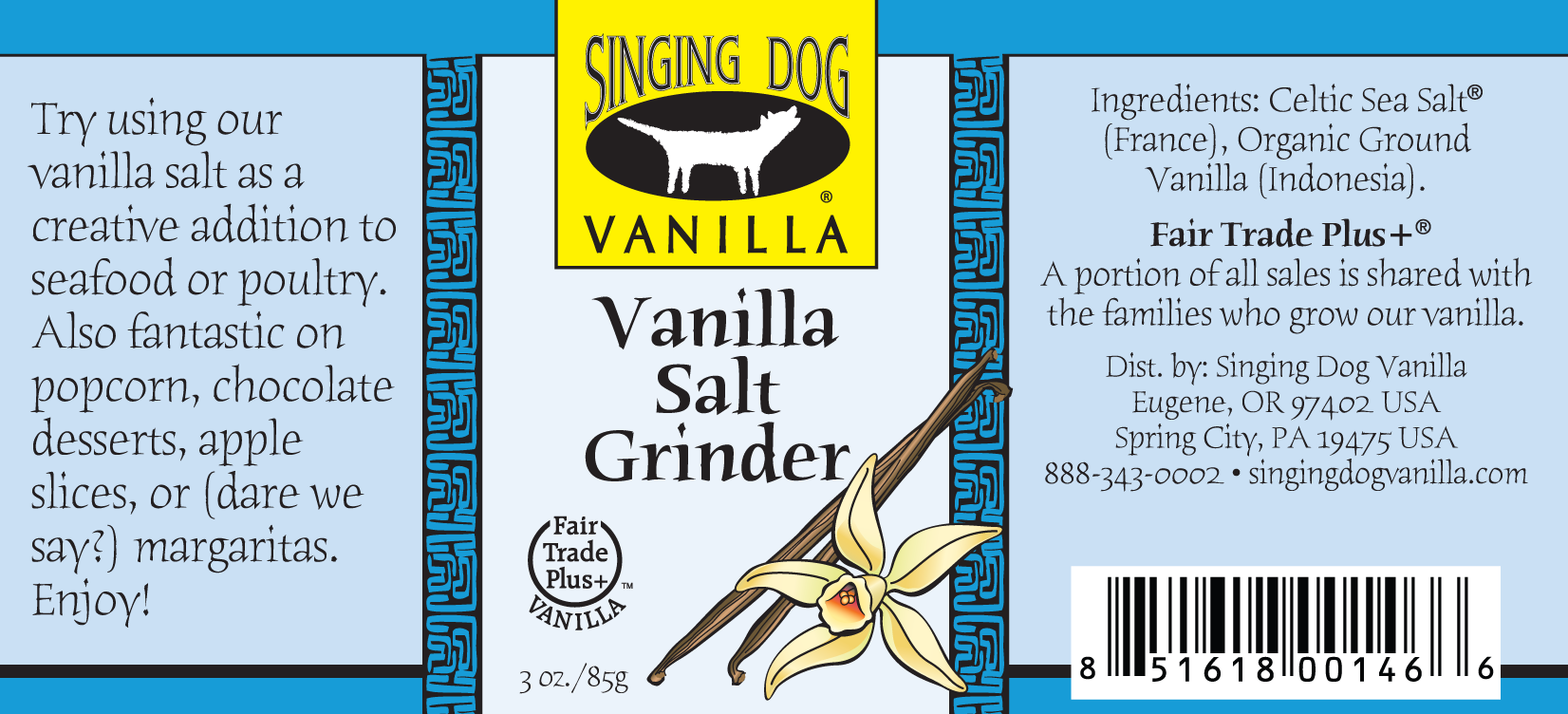 Warning: call_user_func() expects parameter 1 to be a valid callback, no array or string given in /home/singdogv/public_html/wp-content/themes/Seed/woocommerce/single-product/tabs/tabs.php on line 42