Featured Eatery: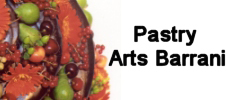 An Interview with Maha Barrani of Pastry Arts Barrani:
When asked about her signature style, Barrani demurs, saying that her cakes are about her clients and she's devoted to realizing their visions. Read more
Previous Featured Eateries:

An interview with Tobi Sovak of Noisette Pastry Kitchen
Sovak has a restless, endlessly creative mind and doesn't like to be tied down to making the same things over and over. There is no set menu at Noisette: every morning Sovak and her bakers make the day's offerings from scratch. Read more
An interview with Garrett of Arcata Scoop:

Arcata Scoop uses 100% organic ingredients. We try to feature as many local products as possible including fruit and chocolate. We are very committed to supporting our local economy.
An interview with John Stern of Pie in the Sky Bakery:

We've had a lot of opportunities to grow and become a big company but we made the decision to stay small. Read more
An Interview with Janell Camino of C.Cups Cakery: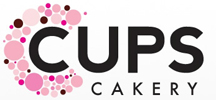 An Interview with Janell Camino of C.Cups Cakery
Eventually we would like a bigger place. I intend to stay small at first in order to stay true to my mission. Read more
An Interview with Joe Rancatore of Rancatore's Ice Cream & Yogurt:

"At 27 I found a career and at 31 I found business. I speak to youth about finding their career and my best advice is to be passionate about what you do and the rest will fall into place." Read more
An Interview with Bob Neroni and Lenore Emery from EVOO Cannon Beach:

We like to promote cooking with the best ingredients available, which plays to our theme of fresh, local, seasonal ingredients indigenous to the Northwest region.
An Interview with Deeann Hall of Eugene City Bakery:

I'm a person who is nurtured by a pleasant environment almost as much as I am nurtured by food. The texture, flavor, color, and composition that I strive for on a plate can be easily transferred to the design of a room. Read more
An Interview with Chad Williams of The Handcrafted Cookie Company: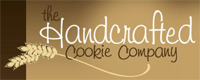 It's hard for us to throw something away that we know could be reused or recycled. Knowing that a lump of plastic will sit in a landfill for centuries is unnerving. Part and parcel with that, in our view, is adopting a lifestyle where one purchases with that knowledge in mind, like avoiding items with excessive packaging and the purchase of "throwaway" items. Read more
An Interview with Gwynn Baker of La Loba's Bakery:

Baking takes patience, especially when you're baking yeast breads. It takes perseverance. Your first loaf of bread may not turn out the way you'd like it to… In fact, it may be ruined beyond edibility. But that doesn't mean you're not a "baker". Read more
An Interview with Rob Duncan from Dolcezza:

We're hoping our gelato will encourage people to eat the way we used to eat before the industrialization of food and to support the local farmers. Really good, local, fresh ingredients will always make a high-quality product. Read more
An Interview with Iris Sullivan Daire from the Blue Scorcher Bakery Café:
We believe in sustainable practices and promoting local food as much as possible. Our mission at the bakery is "Joyful Work, Delicious Food, and Strong Community." When people are spending time together and eating together, something bigger happens. But our mission isn't restricted to how we interact with our customers. Read more