Do you want to bake with healthier, allergy-friendly, and lower-calorie ingredients without sacrificing the flavor of your favorite desserts? If you answered yes, then check out these healthy baking substitutions! There are plenty of reasons to need some ingredient swaps. Perhaps as part of your new year's resolution, you vowed to eat healthier, or maybe […]
Do you want to bake with healthier, allergy-friendly, and lower-calorie ingredients without sacrificing the flavor of your favorite desserts? If you answered yes, then check out these healthy baking substitutions!
There are plenty of reasons to need some ingredient swaps. Perhaps as part of your new year's resolution, you vowed to eat healthier, or maybe you need to avoid certain ingredients due to allergies, or perhaps you just ran out of a particular recipe element and needed a quick alternative. Whatever your reason, these healthy baking substitutions are a great way to make the same great-tasting treats you've come to love.
Healthy Baking Substitutes for Flour
Black Beans for Flour
Black beans and baking might sound a bit silly, but we're serious when we say that black beans are an excellent substitute for flour, especially in brownies. In many cases, black beans will make your recipe gluten-free. To replace flour with black beans, use 1 cup of beans for every cup of white flour. This substitution will add protein, cut calories and boost fiber, making it a healthy baking substitute.
100% Whole Wheat Flour for White Flour
White flour has been stripped of its nutrients, which can add a lot of empty calories and carbohydrates to your baked goods. Less refined and less processed flour can provide extra nutrients like fiber, protein, and vitamins. For those who aren't concerned with having gluten in their diets, this is a great way to make baked goods more nutritious. To substitute whole wheat flour for white flour, use 1 cup whole wheat to equal 7/8 of a cup white flour.
Coconut Flour for Flour
Coconut flour is a delicious and nutritious substitute for flour. It's one of the more common gluten-free flours used in baking. It is excellent for making pancakes, muffins, cookies, or just about anything you could imagine. One of the great benefits of coconut flour is that it is high in fiber and lower in carbs compared to traditional flour, which makes it a trendy substitute for gluten-free or healthy baking. Coconut is absorbent, so adding extra eggs to the recipe is recommended. A general rule of thumb is to use 1/4 to 1/3 of a cup for 1 cup of regular flour.
Nut Flour(s) for Flour
There are a lot of different nut flours, hazelnut, coconut, and probably most popularly, almond flour. Almond flour is a very common healthy baking substitute. It makes it easier to sustain a gluten-free or paleo diet and is lower in carbs, and has more protein than white flour. Almond flour can be substituted at a 1:1 ratio. However, remember that more eggs may be required for the almond flour to bind correctly.
Oats for Flour
Oats have a lot of nutritional benefits on their own, but they are also a healthy baking substitute. Oats are high in fiber and help lower cholesterol, stabilize blood sugar and promote weight loss. The nutritional benefits of oats and their versatility are a big reason they are so famous for overnight oatmeal and meal prep breakfasts. In baking, substitute up to 1/3 of the flour in the recipe for quick or old-fashioned oats. Instant oatmeal is too delicate and is not recommended for baking.
Healthy Baking Substitutes for Sugar
Unsweetened Applesauce for Sugar
Applesauce is a perfect substitute for sugar because of the natural sugars and sweetness that the apples provide. It is also way lower in calories and can replace sugar in equal parts, where 1 cup of applesauce equals a cup of sugar. You will also save about 700 calories because 1 cup of sugar is around 800 calories, and applesauce is about 100 per cup. This is a perfect option for oatmeal cookies.
Honey for Sugar
The following healthy ingredient substitution is replacing sugar with honey. Avoiding sugar altogether is tough, but at least with honey, you prevent some empty calories. Honey has a lot of nutrients, including vitamins and minerals, as well as anti-inflammatory benefits. Since honey is sweeter than sugar, a liquid, and browns quicker than sugar, it doesn't swap quite as easily. For the best results, do the following when substituting honey for sugar:
Use 2/3 cup of honey for every cup of sugar.
Decrease the amount of the other liquids by about 1/4 cup.
Decrease the baking temperature by 25°F because honey will make baked goods brown faster.
Honey requires a bit of attention to detail, but using mother nature's sweetener is still an option for healthy baking.
Mashed Bananas For Sugar
Bananas are almost like a dessert ingredient already. There's banana bread, banana splits, or even these AIP-friendly frozen monkey bars. Since they naturally provide nutrient-rich sweetness, they can easily be a sugar substitute. Mashed bananas are best in cookies, brownies, pancakes, and muffins. To make this substitute reduce your sugar by 1 tablespoon for every 2 tablespoons of mashed banana. Remember that you will want to use bananas on the riper side. Bananas are a good source of vitamin B6 and potassium, too, so that's some added benefit. Banana is also a decent replacement for fats like butter and oil.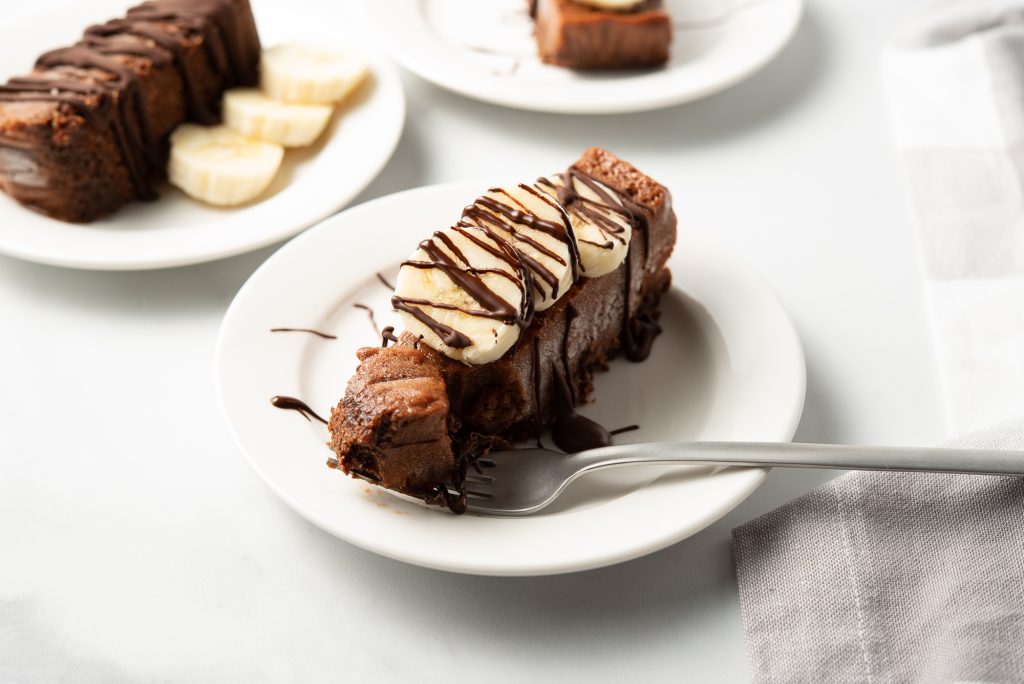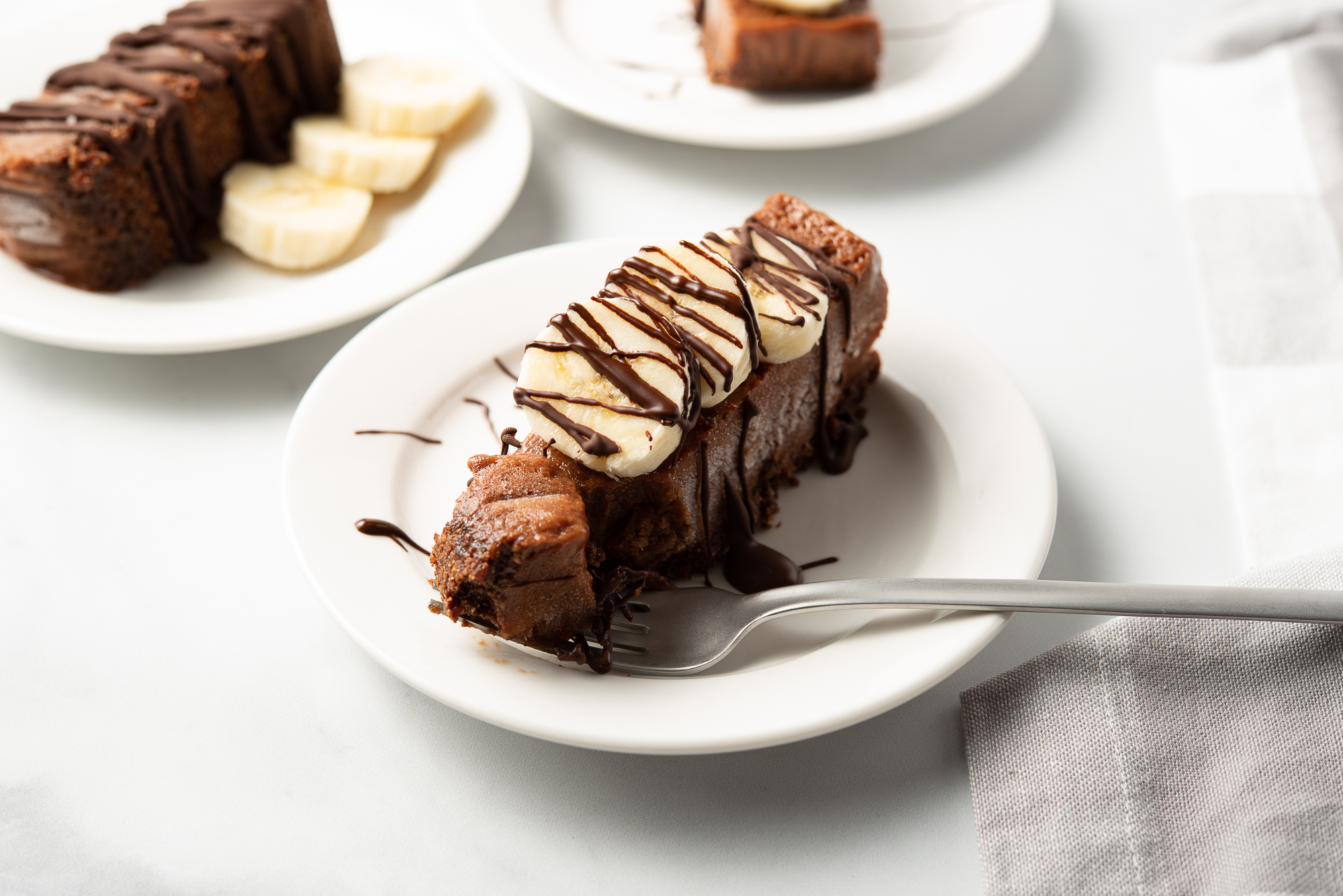 Maple Syrup for Sugar
Maple syrup is one of the more common sugar substitutes. The syrup will provide some added minerals and have a less dramatic effect on blood sugar. To make this substitution, use 3/4 of a cup of syrup for every cup of white sugar. It is also helpful to reduce the total liquid in your recipe by 2-4 tablespoons for every cup of syrup that you use. This is another reminder that it's hard to avoid sugar entirely, but a product with no refined sugar is also a good route. If you want extra vanilla flavor, you could try using vanilla syrup in the same ratio as maple syrup.
Agave for Sugar
Agave is the nectar of the agave plant. It is most commonly used to make tequila (margaritas, anyone?) and agave syrup. When using agave, 2/3 of a cup equals 1 cup of sugar. And like honey, you will want to decrease the rest of the liquids in the ingredients.
Substitutes for Eggs
Ground Flax Seeds for Eggs
A few tablespoons of flax seeds mixed into your batter are an excellent way of replacing an egg. Flax seeds are a superfood that promotes healthy digestion, helps lower cholesterol, and lowers the risk of diabetes. Using them in baking will make your cookies a healthy treat.
Chia Seeds for Eggs
Chia seeds are used in a lot of different foods. They are high in fiber, and you can replace them with 1 egg by combining 1 tablespoon of chia seeds with 3 TBSP of water and letting it thicken for about 15 minutes. This is a good substitute for muffins, cookies, and cakes.
Other Substitutes for Healthy Baking
Fig Puree
Fig puree is a way to lower the fats in your favorite desserts. Instead of using butter or margarine in recipes. Because of the color, fig puree is best used in foods with a darker hue, like brownies, chocolate cookies, or chocolate cake. The added benefit of figs is the increased fiber, vitamin B6 and copper. This substitute is more based on personal preferences and taste, but you can replace fats (butter, oil, etc.) with equal parts fig puree. Start by replacing only a small amount of the butter with fig puree and experiment until you find the best ratio.
Prune Puree
Like fig puree, another way of making healthy baking substitutions is to use a prune puree instead of butter or margarine. This will decrease the amount of fat while adding fiber to your dish. Using 1/2 cup of prune puree for each cup of butter will drastically reduce calories.
Evaporated Skim Milk
Evaporated skim milk can be used in recipes that call for heavy cream. Using evaporated skim milk will make cakes, scones, whipped cream, biscuits, and a much lighter feeling and texture. This can reduce the calories from heavy cream and is easily swapped using a cup-for-cup measurement.
Powdered Peanut Butter
Many recipes will call for peanut butter, and despite being a good source of protein, peanut butter is also high in calories. There are a lot of powdered peanut butter products on the market that make using peanut butter slightly healthier. The ratios will likely vary from brand to brand, so follow the instructions to make enough peanut butter to make the substitution.
Canned Pumpkin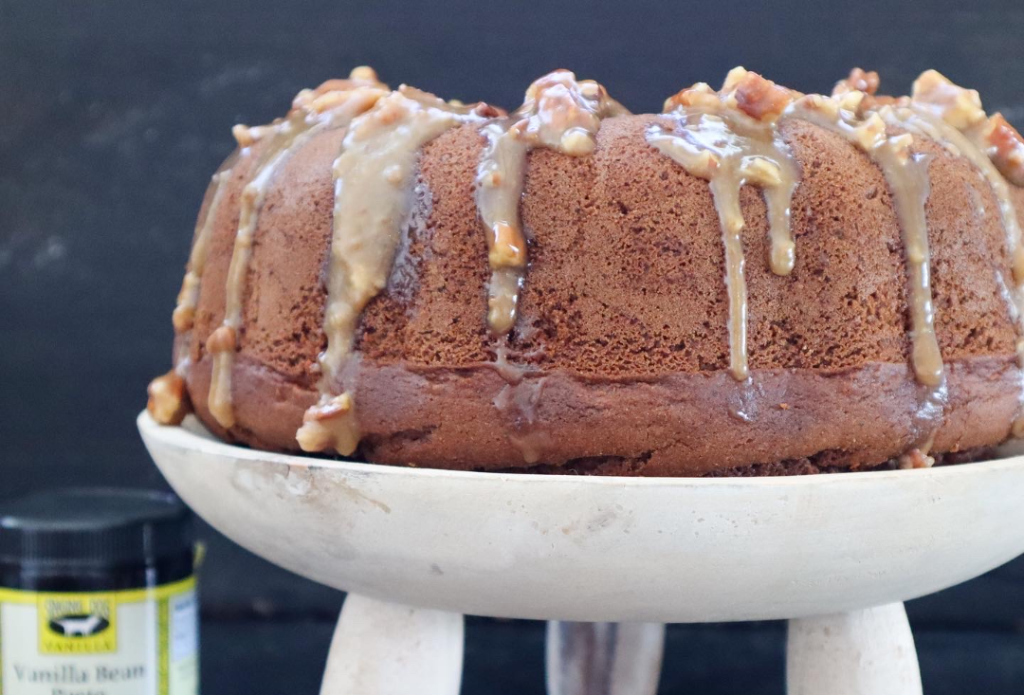 It should be no surprise that oil isn't the healthiest ingredient. However, it is almost a kitchen necessity. But that doesn't mean you can't avoid it when possible. Canned pumpkin or pumpkin puree is an excellent way to swap out any oil used in a baking recipe. One cup of 100% pumpkin puree is the equivalent of 1 cup of oil. It's also only 100 calories and zero fat, compared to the approximately 1900 calories and 218 grams of fat found in the oil. Besides, every fall recipe could use a little extra pumpkin.
Melted Butter
This next choice for healthy baking substitutions is more of a last-minute "I'm out of this, what can I use to replace it" than a healthy substitute, but you can switch melted butter for oil and oil for butter using a 1:1 ratio.
Avacado
Using butter will give your treats a richer and creamier taste, but if you're eating dairy-free or simply out of butter, subbing 1/2 tbsp of avocado for every tablespoon of butter can lower the fat and calories of whatever you're making.
Our Bonus Healthy Ingredient Substitution
Alcohol-Free Vanilla
In most cases, the alcohol in pure vanilla extract will burn off during the baking process. However, if you're making a cold dish, like overnight oats, yogurt, smoothies, juices, or homemade milk, you may want to avoid the taste of alcohol. Similarly, if you wish to avoid alcohol, alcohol-free vanilla is another great swap on our list of healthy baking substitutions. Use equal parts alcohol-free vanilla when substituting for pure vanilla extract.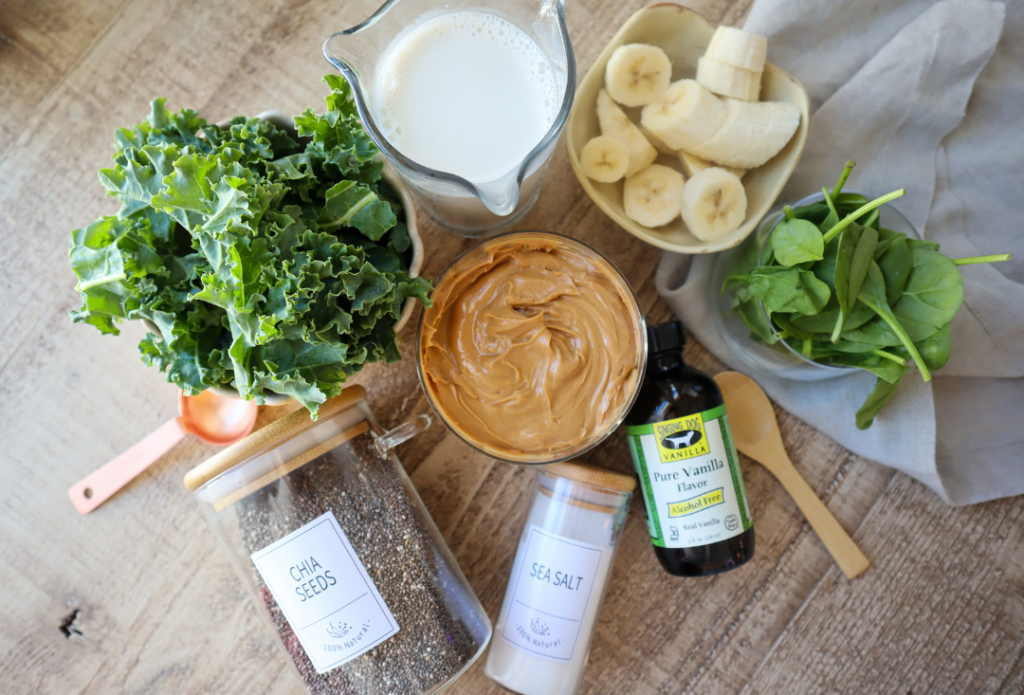 ---
Hopefully, these healthy baking substitutions will help you make healthier choices without sacrificing the flavor of your favorite treats and desserts. We would love to hear your thoughts if you decide to bake using one of these ingredient swaps. Tag us in your photos on Instagram so we can see how you decided to bake with vanillatude.
Top