The Vanilla Files! (Our Story)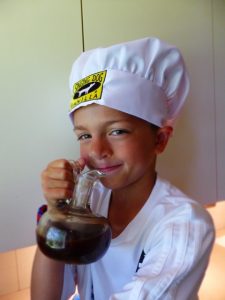 First of all, yes, it is true that we founded this Organic, and Fair Trade, vanilla company on April Fool's Day 2004 at Bill's dining room table in Kailua, Hawaii. Second of all, yes, we do know that Singing Dog Vanilla is a pretty silly name.
The Beginning
Bill Wiedmann and Marty Parisien came up with the idea for this organic vanilla business while both were traveling throughout the Pacific Islands assisting farmers with marketing, finance, and productivity improvements. Marty had read a book by Seth Godin called Purple Cow . On page 107 of that book Seth writes, "But vanilla is boring. You can't build a fast-growing company around vanilla." When he read that Marty thought, "What a great idea! Build a company around vanilla" (Yes, if you read the whole book you will see that we did take those lines a bit out of context). At the same time Bill and Marty were introduced to a village in Papua New Guinea that grows vanilla. So we decided to build a vanilla company that shares profits with the vanilla farmers, creates healthy vanilla products, and a happy vanilla crew.
Silly Name…Serious Vanilla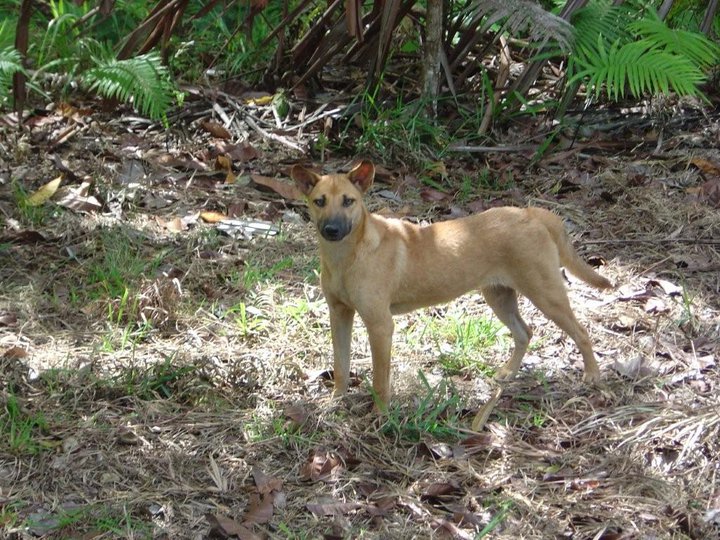 We decided to name the company after the Papua New Guinea Singing Dog, a dog only discovered by the outside world in 1952. These canines do not bark, but rather they sing like whales. Our farmers in Papua New Guinea thought it was hilarious that we would choose this for a name.  Marty's parents wondered what was wrong with us for choosing a name that has nothing to do with vanilla. Bill and Marty thought that a silly name would be the perfect way to represent the kind of company we hoped to build. Besides, all of the other vanilla company names sounded like the names of law firms! It certainly is a name that you can remember and tell your friends about…right?
Hear the Singing Dog Sing
Our Vanilla-verse
Singing Dog Vanilla now works with hundreds of vanilla-growi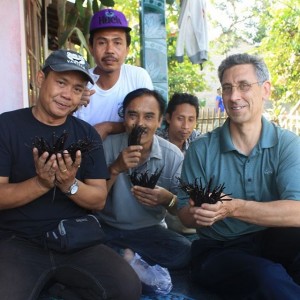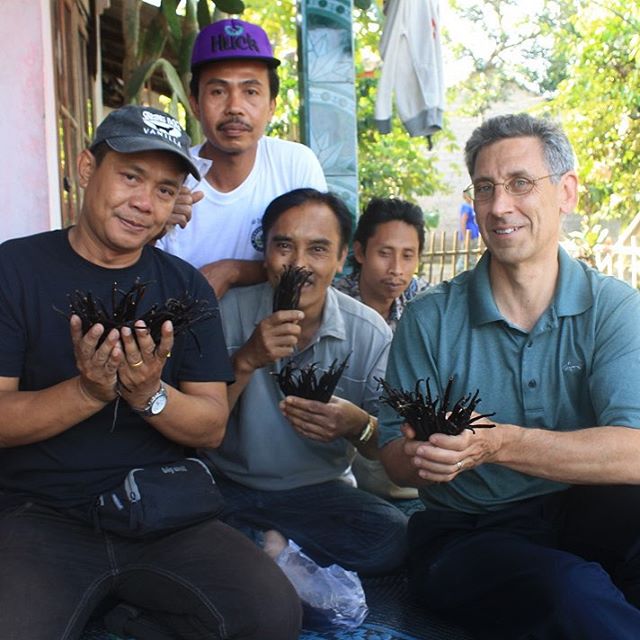 ng families throughout Papua New Guinea and Indonesia. We pay them market price for their vanilla beans and we also share with them a percentage of the sale of the vanilla products that use their vanilla beans. We call this program Fair Trade Plus+®. Our products are sold in the USA, New Zealand, Japan, and Australia, Taiwan, and Chile. Singing Dog Vanilla products are also used in many bakeries, restaurants, ice cream shops, culinary schools, breweries, and frozen yogurt shops. Our vanilla products include pure vanilla extract, vanilla coffee, vanilla bean paste, vanilla lip balm, vanilla tea, and we have many new vanilla products in the works.
CRaG (Clean, Rave, and Green)
We follow 3 simple rules when we develop new vanilla products:
• Clean: We find the best ingredients we can. Organic, non-GMO, high quality….
• Rave: The finished product needs to be something that our fans will rave about. No point in introducing a product that is just mediocre.
• Green: We do our best to use the most sustainable packaging, re-use consumables such as cardboard, and reduce landfill by using materials such as cornstarch packing material, using compostable inner packaging, and providing reusable tea bags.
There is always room for improving CRaG and we certainly try to do so. We really hope that you thoroughly enjoy our products and tell your friends about us. If you have any questions or comments just give us a call at 1-888-343-0002. We actually answer the phone.